Share the world with your Classroom.
Every day, educators and trainers are tasked with providing a wide range of content and services to students, teachers, staff, administrators, and parents.
Connect
Classrooms anywhere in the world, allowing students to share culture and ideas.
Train
Collaboration tools to improve staff resource activities and department management.
Meet
Eliminate travel costs for administrators and teachers accross large districts.
Extend
Learning opportunies and offerings to small or remote campus facilities.
Develop
Cloud based coarse ware and curriculum for a diverse student body.
Integrate
Science, Technology, Engineering and Mathematics (STEM) sites into the classroom.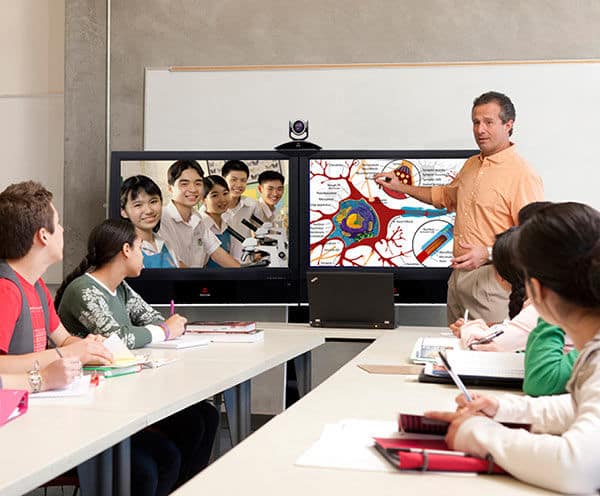 Educational Institutions provide vital services that build the leaders and the workforce of tomorrow. 343.tv™ provides a full range of solutions that reduce operational costs and save resources for your organization. Ensuring that your staff can focus on the critical mission; preparing and sustaining learners for today's world and its increasingly global economy. Classroom walls will become invisible as videoconferencing allows you to extend the scope of teaching. By overcoming these distances through interaction with experts and professionals from far away locations, the world becomes your classroom.
Examples of institutions that are accessible via videoconferencing include: museums, science centers and technology institutes. Governmental agencies such as the National Science Foundation and NASA's Digital Learning Network provide broadcast recordings that can be integrated into your classroom experience. These "virtual field trips" are an excellent way to reinforce ideas from the standard curriculum.